Beltane Ranch Pruning Pig Roast Vineyard Party
Introducing
2020 DINNER SERIES SCHEDULE TO BE RELEASE SOON. PLEASE CHECK BACK.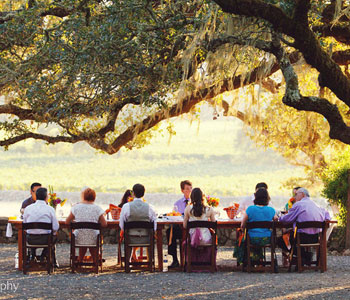 Join our family and WINEMAKER for an Unforgettable farm dinner.
2019:
June 16th (Sunday), 6:30 PM: Chef's Wood-Fired Dinner + Full Strawberry Moon Hike
Chef Greg's Ranch-Grown Wood-Fired Summer Dinner – three courses – paired with estate wines – followed by a moonlit walk (Full Strawberry Moonrise at 8:15pm).
June 23rd (Sunday), 6:30 PM: Beltane in Morocco
We scoured the souks of Marrakesh to find every fresh, fragrant spice on Chef Greg's wish list!. Join us – and lounge on our new Berber carpets! – for a fun and unique evening, featuring our favorite tagines, couscous and traditional Moroccan salads. Served al fresco & paired with estate wines.
July 21st (Sunday), 6:00 PM: Summer Peach 3 Ways Dinner
Taste of summer – Chef Greg's inspired summer menu that celebrates the vibrancy of our organic heirloom stone-fruit.  Wine-paired, served overlooking the valley.
August 10th (Saturday), 6:00 PM: Paella in the Produce Garden 
From the vine to the pan, three-course, open-fire-paella dinner, prepared + served in the produce garden. Paired with estate wines. Candlelit. Follows the Club Member Heirloom Produce Pick.
August 18th (Sunday), 6:00 PM: Molé Dinner with Evelia's Handmade Tortillas
Chef Greg's Molé, Evelia's handmade tortillas, estate grown wines. Prepared and served overlooking the vineyard & valley.
September 8th (Sunday), 6:00 PM: Vineyard Walk & Barn Dinner
Guided walk through our estate vineyard before settling in the barn for Chef Greg's open-fire roasted cowboy-inspired dinner, paired with flights of Beltane Ranch Zinfandel.
September 22nd (Sunday), 6:00 PM:  Whole Fish & Veggies in the Wood-Fired Oven
Mussels & heirloom tomatoes, followed by Chef Greg's whole fish. Paired with flights of Estate Sauvignon Blanc. Simple, fresh. Served overlooking the valley.
October 6th (Sunday), 5:30 PM: Harvest Dinner
The ultimate finale to a bountiful growing season: The best of the ranch's harvests in three courses, rustic, wood-fired & wine-paired.
Seats are available to the public as an Inn Package with one night's stay, dinner & wine included.
Dinner-only-option exclusive to club members, $125/person.
Dinner + Wine included. Gratuity is not included.
Email or call us at 707-833-4233 with any questions.