Thank you to our club members for supporting regenerative winegrowing at Beltane Ranch. Club Members choose a selection of wines, at a discount, to fulfill their shipment each Spring and Fall, and receive exclusive benefits including gifts and invitations. We appreciate your support.
Access to allocated wines
Discount on wine purchases
Invitation to Club Member Events
Access to Club Member Farm Days
Gifts from the Ranch
Benefits during Inn Stays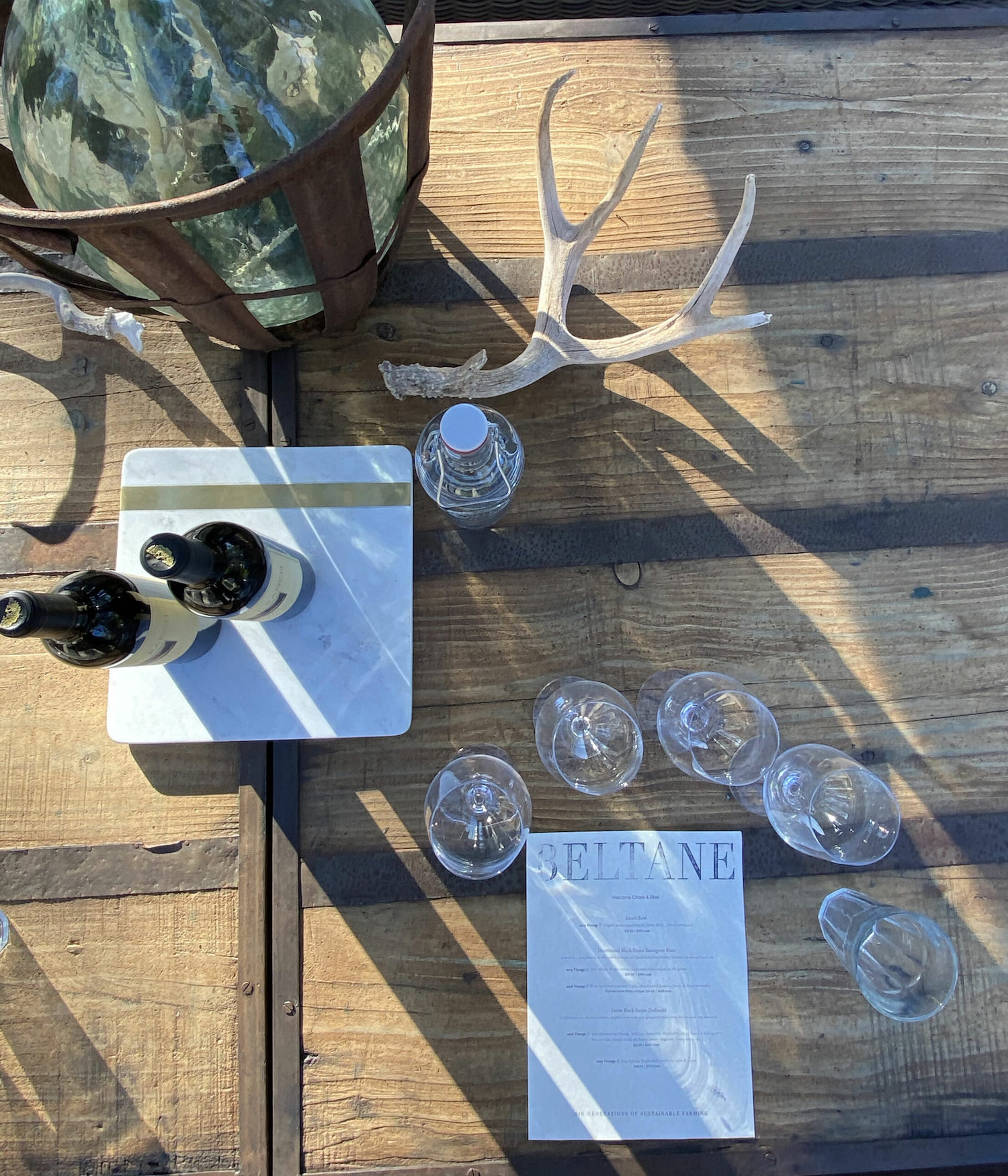 Choose 12 bottles, twice a year
Enjoy 20% of wines, 10% off stays
Free case shipping
JOIN VALLEY OAK
Select 4 cases a year, flexible timing
20% off wines, 10% off stays
Free case shipping
JOIN BLUE OAK
SPRING RELEASE 2023
Introduces a new style of Sauvignon Blanc and highlights 2022 Drummond Block SB with option customize and add new Rosés.
Customize March 20th-29th
Ships April 3rd – 5th
Pick-up by appt April 8th or later
HARVEST RELEASE 2023
Highlights 2022 Heins Block Zin & 2022 No Turkeys, with options to add and customize.
Customize September 18th-27th
Ships October 2nd-4th
Pick-up by appt Oct 7th or later
TERMS & CONDITIONS
Club Shipments are in the Spring & Fall. Club Members receive an email with a 5-10 day window to customize their shipment and add wines such as Rosé or add olive oil. Club Members pay for wines they select to fulfill their shipment bottle count plus any other goods or service they select, but there is no membership fee. Wines range from $30 – $64 before club discount. Tax and Shipping is applied where applicable. We ask for a two shipment commitment, though we are flexible as to whether you pick-up or where you ship your bottles. Must be 21 or older. Please note Rosé is an add-on wine. If a bottle of rosé is added in place of a default bottle, a default bottle will be added. Pick-up members must pick-up their wines, by appointment, within 60 days of the release. If the member is not able to pickup within 60 days we will ship it to you using UPS ground and the corresponding shipping will be billed to your account.