Seasonal agricultural events inspired by ranch traditions
Saturday, February 25th, 2023 PRUNING PARTY and TACOS IN THE VINEYARD
Saturday, April 8th, 2023 SPRING PICKUP
Saturday, June 3rd  RELEASE PARTY
Saturday, June 11th  DINNER SERIES
Saturday, July 15th, ROSÉ ALL DAY CAMPOUT
Saturday, August 12th,  PAELLA in the PRODUCE GARDEN & TOMATO PICK
Saturday, September 17h,  DINNER SERIES
Saturday, October 15th,  DINNER SERIES
Saturday, October 21st  FALL PICKUP
Saturday, November 4th,  ZIN RELEASE BARN PARTY
TICKETS AVAILABLE NOW
FARM DAYS
PRUNING PARTY
+ TACOS IN THE VINEYARD
Learn how to prune from our crew members
Immersive day in the elements
Pruning contest
Meal by Chef Kim and Evelia Torres • Open fire roast pork tacos
Live Mariachi by Polo Cortez and Mariachi Azteca
Portion of proceeds benefits Sonoma County Grape Growers Farmworker Resiliency Fund
2023 Pruning Party TACOS IN THE VINEYARD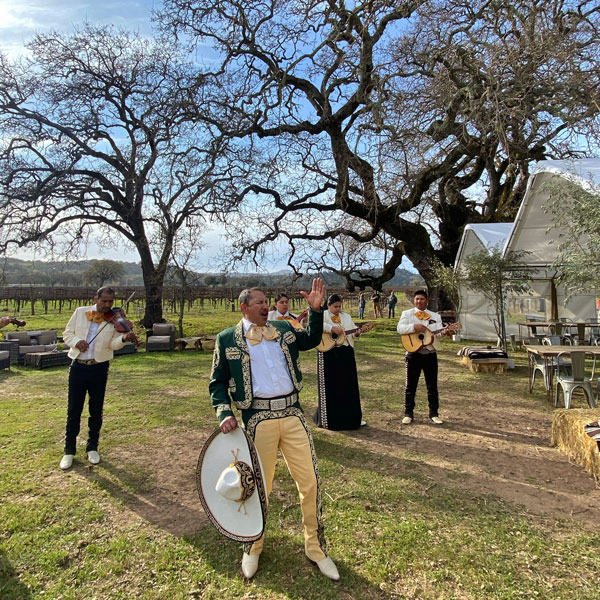 Explore and Enjoy the Property. Optional Guided Farm Walk.
Enjoy Chef-Prepared Picnic Baskets, Lunches, Cheese Boards, 4×4 Tours, Alfresco Dinners (select dates).
Not all experiences available each day.
by Reservation.
FARM DAY OPTIONS
Saturday, April 8th, 2023 (bottling day may push this to a later date)
New Releases
Spring Cheer
INVITE COMING IN 2023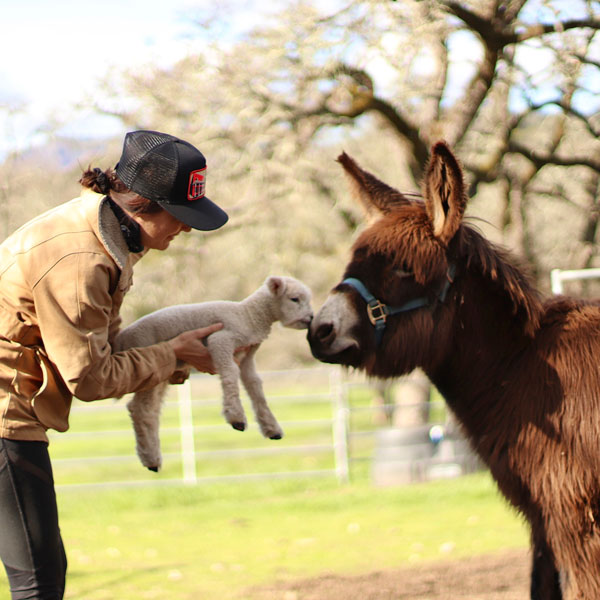 AVAILABLE ON SELECT DAYS. INQUIRE FOR A PROPOSAL.
Chef-Prepared, Ranch-Grown 4 Course Dinner
Pair with Estate Wines by the Bottle
Self-Guided Ranch Exploration During Reservation Time
$150 / person
Site fee may be applicable
Inquire for a proposal
INQUIRE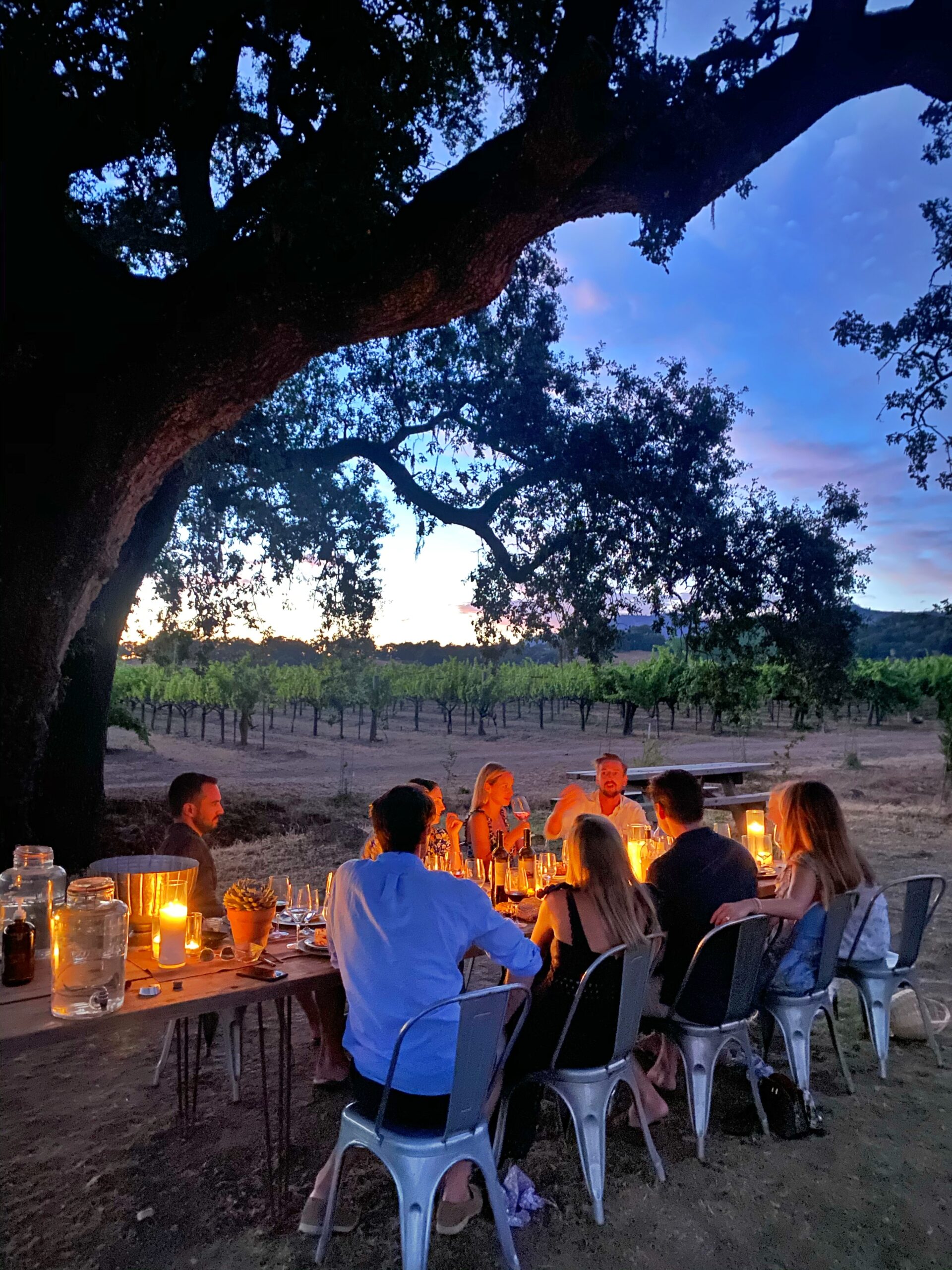 Join our Family and Team, including Winemaker Kevin Holt, for a summer celebration evening overlooking the heart of Sonoma Valley.
New Release Wines
All inclusive evening with Hog Island Oysters on the Half Shell, Food Pairings by Chef Kim Cosway and Live Music
4pm-8pm, Inclusive of wine, food, music and service, adults only.
Email us for Inn rooms on Saturday night.
2023 TBD
Driven by the agricultural cycle at Beltane Ranch, each unique dinner features four courses sourced from the ranch, prepared by Estate Chef Kim Cosway and paired with a selection of estate wines. Hosted and served by our team and family and enjoyed in authentic and unique settings.
Sunday, June 11th, 2023 // Overlooking the Valley • 6:30 pm
Saturday, August 12th // Paella in the Produce Garden •  6:00pm
Sunday, September 17th // Harvest Dinner in the Grapevines • 5:30 pm
Sunday, October 15th // Bounty of Fall in the Olive Orchard • 5:00 pm
MORE INFO
RESERVE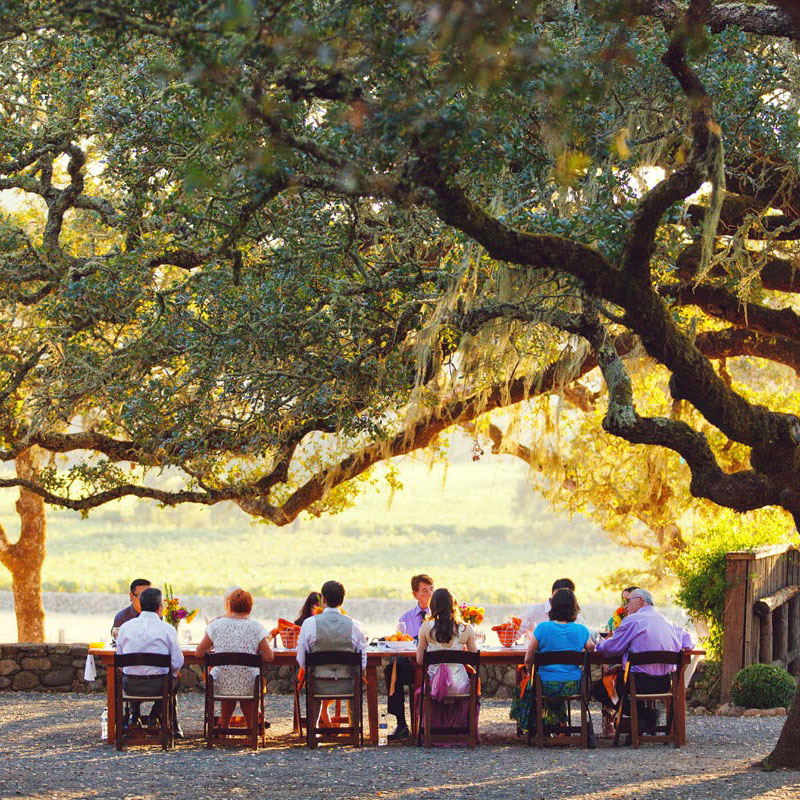 Saturday, July 15th, 2023
Our favorite casual summer tradition: Rosé all Day, Ranch Summer Camp Fun, Ranch Boss Cookout, S'mores, Camping out
Ranch-wide Scavenger Hunt
Old Yeller Tailgate and Ranch Boss Cookout
Lawn Games, Tie Dye, Horseshoe Tournement
Visit for the afternoon and evening only, or options to pitch a tent or reserve a room.
2023 TBD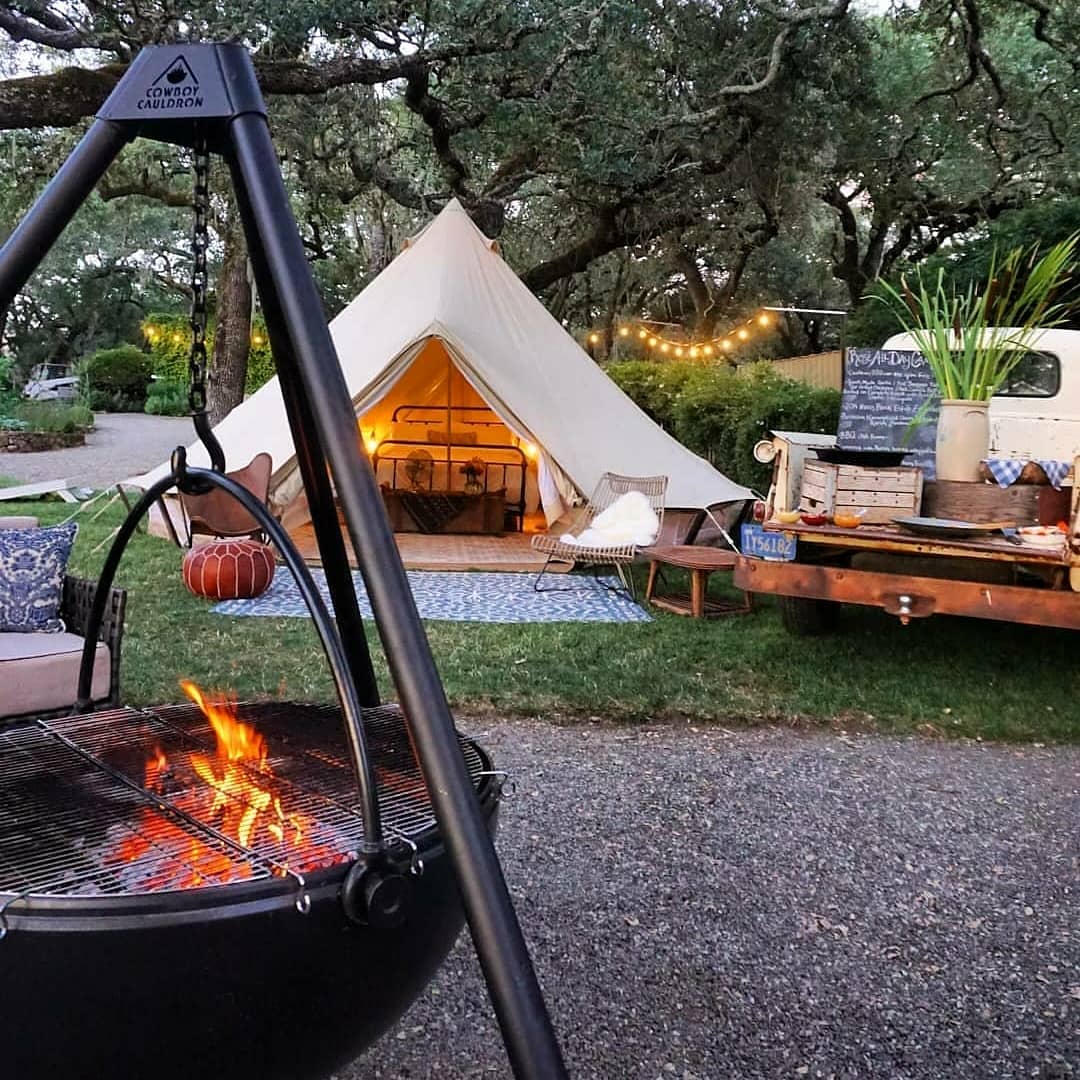 PRODUCE PICK &
PAELLA IN THE PRODUCE GARDEN
Saturday, August 12th, 2023
Tomato & Heirloom Produce Pick: 4pm-6pm
Complimentary for 2 per membership, pick 1 carton of heirloom organic produce, enjoy a glass of wine and live music by Adam Traum.
Paella in the Produce Garden Farm Dinner 6pm-9pm
Late summer ranch tradition, celebrate the garden, under the stars with a complete popup meal, prepared in the heart of the garden over an open fire and paired with estate wines.
RESERVE PRODUCE PICK
PAELLA 2023 TBD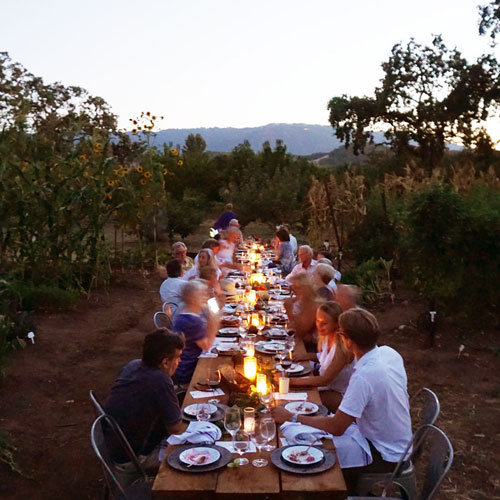 Saturday, November 4th, 2023
5pm-9:30pm
Annual tradition to celebrate of the end of the growing season
Gratitude for nature and the bounty of harvest
Ranch grown dinner paired with estate wines
Live western swing and dancing to Twang Ditty
TICKETS WILL BE AVAILABLE SOON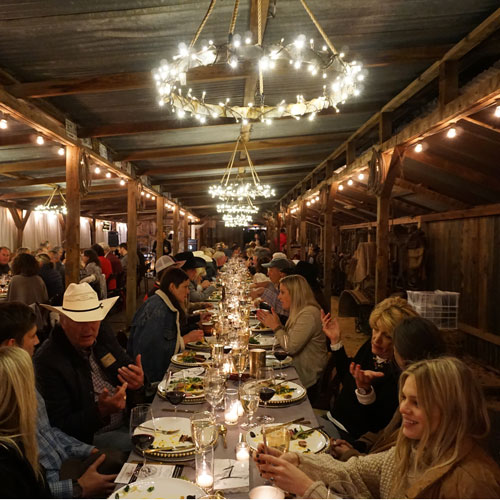 Thank you for following our updated policies:
Reservation and Current Membership Required
Visitation limited to reservation window
No outside food or drink
Due to the presence of livestock we are not able to allow pets.
Be aware a visit to Beltane Ranch includes exposure to sun, wind, cold, uneven ground. farm tools, wildlife, farm animals and manure. Stay back from horns and teeth. Do not enter any pasture. Animal interactions are not guaranteed.
All reservations are subject to a 20% service fee
We are an agricultural preserve, historic landmark, winegrower and family farm; Committed to producing expressive wines of exceptional quality using regenerative farming practices.  Thank you for understanding that we are not a restaurant. Our programs are designed with care to best share all that our 105 acres has to offer. We are able to offer these experiences with the freedom to enjoy the property because of the respectful relationship we enjoy with our club members. Thank you for your continued support.
PLEASE NOTE:
All experiences are subject to a 20% service fee which includes taking care of our team as well as the efforts to prepare for your experience.
We are happy to accommodate dietary restrictions. Kindly give us 48 hours in advance to prepare.
Be advised Beltane Ranch experiences include exposure to sun, wind, cold, uneven ground, inclement weather and manure. 
Using membership benefits requires current membership and a total of two shipments.
For the safety and enjoyment of our guests, anyone not following our policies will be asked to leave.