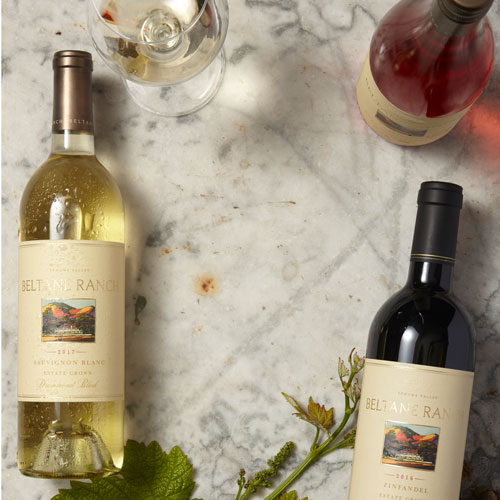 CLUB EXCLUSIVE ESTATE WINES
View & order your allocations by logging in.
Members receive allocations of new releases and club exclusive vintages including Estate Rosé, a complimentary half bottle at check-in to the Inn, invitations to Release, & Harvest Parties, agricultural events, dinner series, the opportunity to visit the ranch for picnics & cheese boards, access to library vintages as well as saving on all of our wines. Members receive two shipments a year, plus a gift from the ranch. Members are billed only for their bottle selections, plus tax and shipping if applicable. There are no fees.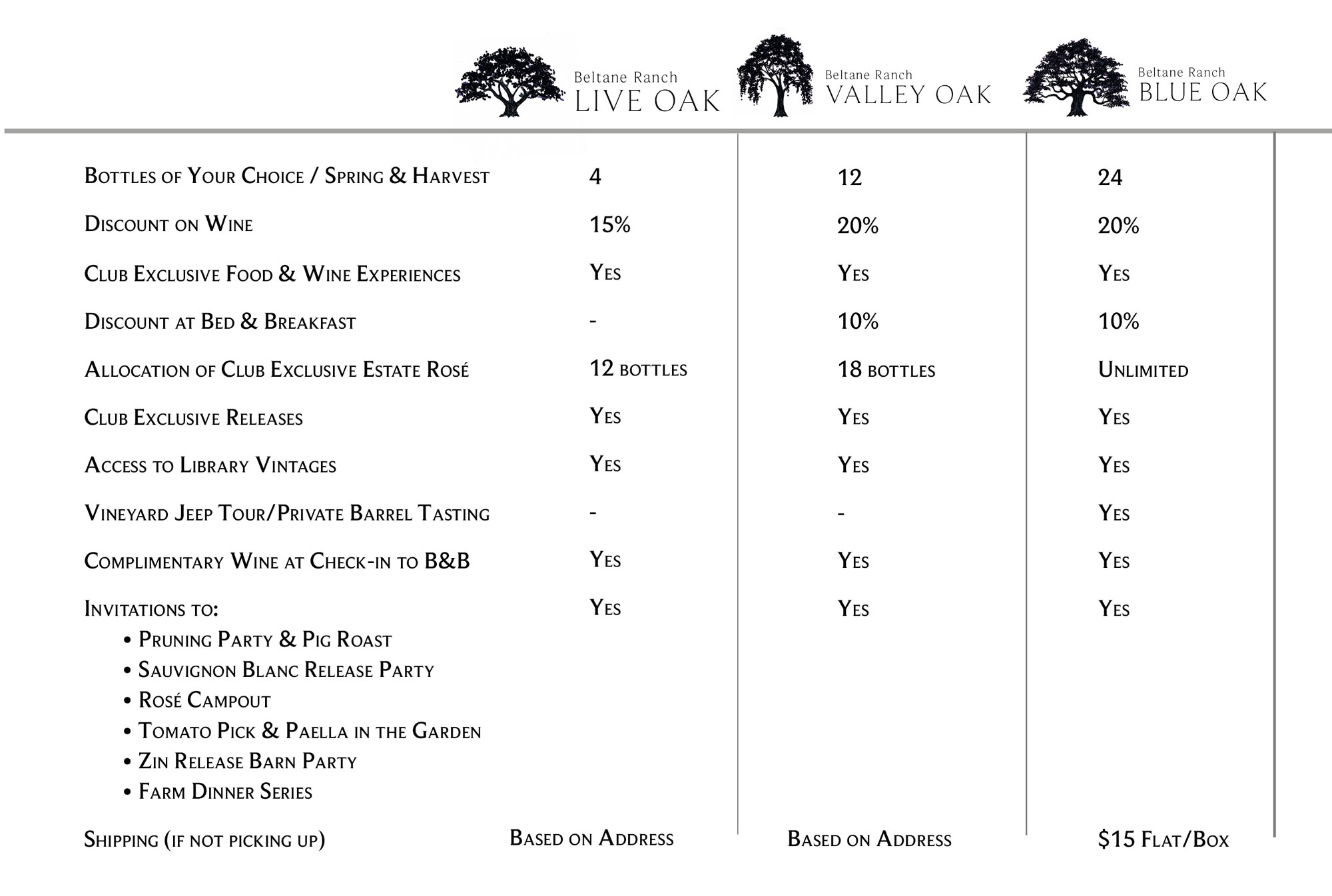 By joining you are agreeing to the terms and conditions below.
Oaks Club Terms and Conditions: You must be at least 21 years of age to order or receive alcoholic beverages. All shipments are sent with an "Adult Signature Required" sticker, and the common carrier is required to ask and check for identification upon delivery. This means that you will have to be present at the time of delivery. By signing to join the Oaks Club you certify that you are at least 21 years of age and authorize Beltane Ranch, Inc to bill your credit card quarterly in the amount appropriate for each quarterly shipment. The charge will be the rate for the shipment (within reasonable variance of the approximate charge above) plus shipping and tax based on shipping address. Any desired alternate or additional bottle selections will be priced at the Oaks Club rate of 15%-20% off of retail. You will be notified by email 5-10 days prior to shipment and have the opportunity to reschedule or alter your shipment, however by joining you are committing to a twelve month membership, and to purchasing the corresponding total bottle count over the course of those twelve months. Login to our website to reserve additional wines with your club discount. Discounted Inn stay (Valley & Blue Oak) may be reserved via the Inn booking engine. Memberships auto-renew. To cancel or for information on cancellations, please contact us at wine@beltaneranch.com